FASHION LOVER in NY - Fashion & Style Exclusively for iPhoneREACHES #1

iPhone APP for women seeking to be fashionable
Miami, FL (PRWEB) December 13, 2009 -- Moosgo, the first digital publisher to produce original content as exclusive APPs for iPhone and iPod Touch, today announced that FASHION LOVER in NY, an APPs with content on fashion, developed exclusively for the female audience, today reached the # 1 of its catalog (www.moosgo.com/catalogue)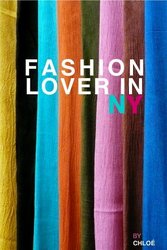 Fashion Lover in NY - Fashion & Style exclusively for iPhone
FASHION LOVER in NY, by Belle Krol, has become the best selling APPs in our catalog" said Cristian Parodi, CEO of the company
FASHION LOVER in NY is available in Apple's App Store at
http://itunes.apple.com/app/fashion-lover-in-ny/id334727453?mt=8
"The world of applications for iPhone and iPod Touch is mainly ruled by games. However we know that the users of these devices aim at accessing other kinds of original and entertaining content like FASHION LOVER in NY"
Belle Kröl is an illustrator and fashion journalist. Or rather a lover of aesthetics, style and the fashion world.
Models, designers and trends are an inspiration for her creations including pencil drawings, digital images and texts. Her search for beauty is reflected in her different pieces of work and in her nature.
Through this Apps she shows us a part of her world: tips to dress depending on the occasion (work, cocktail, sport, etc.), drawings with her proposals, pencil illustrations of her designs and access to her blog on the fashion world.
Belle proposes us not only to gaze at beauty, but also to incorporate it to our everyday life
FASHION LOVER in NY is available in Apple's App Store at
http://itunes.apple.com/app/fashion-lover-in-ny/id334727453?mt=8